Your Local
Italian Restaurant
Building relationships one slice at a time
Italian Pizza and Pasta in Lake Almanor, California
Under new ownership!  Dennis Mannle and Stacy Andersen purchased the restaurant last June 4, 2019. Originally from Vallejo, CA, we bring over 30 years of experience in the pizza/pasta business.  Stacy grew up coming to the Lake Almanor Peninsula as her family's yearly vacation spot.  After introducing Dennis to this beautiful area (and the most famous Pizza/Pasta spot on the lake) he fell in love and wanted to make this our home.  Dennis started with Napoli's Pizza over 30 years ago and has been bringing his touch of recipes and specials to the menu over the past year.
Tantardino's, a family run business for the last 28 years, has become the best home cooked Italian dinner to all the locals as well as the many others that come visit.  We take pride in upholding that standard while introducing new and improved recipes.  Thank you to everyone for welcoming us to this community and for the tremendous support we have received for our first year!  We love serving you!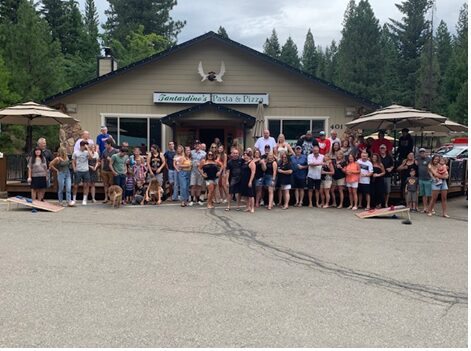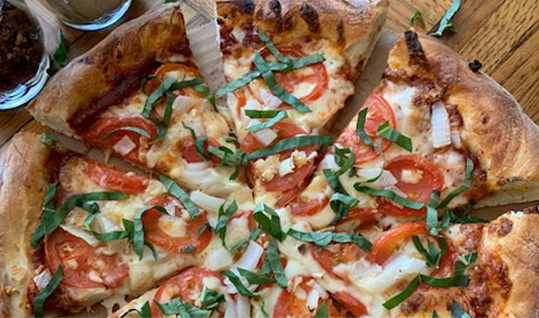 What Makes Us Special
If you are looking for some Italian handmade pizzas and Pasta in California, visit us at IL Lago Pizza and Pasta. We are serving homemade Italian food for almost 30 years. Our special crusts are handmade, and our sauce and toppings are worth a try. One bite of this pizza, and it will leave you wanting for more. Reservations are recommended and appreciated.
Reviews
J And D P.
Hands down still the best pizza and wings!!! Highly recommended! New owners doing a great job
Joanie S.
I love eating here whenever we visit Almanor! Always friendly, always delicious! The cheese bread is a must, as is the pesto vinaigrette dressing on the salad. I had the lasagna tonight and it was everything I love about lasagna--lots of sauce, meaty, savory, cheesy and piping hot. Always friendly service!
Shelli V.
This is absolutely the best pizza in California. The toppings are fresh, with the perfect amount of cheese and pizza sauce. The crust is perfect as well!
Tantardino's is a must on your next visit!!
Vince S.
Always a favorite for us when in Lake Almanor. The spicy sante fe pizza is our fav along with the wedge salad. There is a new wine menu now too as it's under new ownership.
Malia R.
Took my family there this past weekend, and have nothing but great things to say about this place! The food was amazing, the staff was super accommodating and kind, and it's kid-friendly!! We were really happy with the dining experience all around 🙂 we will definitely be back and dining in Tantardino's whenever we are in the area!
JR K.
Excellent restaurant.
Hubby had Chicken Florentine.
He hasn't stopped talking about it!
I had Ravioli,our friends had
Lasagna and cheesie bread we just loved it!
Cant wait to go back!
Louis N.
Excellent pizza. Very nice staff. Nice bar area. One of the best tasting pizza I've had in a very long time. Thanks
Lisa H.
While visiting Lake Almanor this past weekend we decided to try Tantardino's Pasta and Pizza for dinner one night and I can not recommend this place enough! We ordered a pizza called "The Peninsula Combo" and it included bell peppers, sausage, pepperoni, salami, onions, mushrooms, and olives. We went into the restaurant to order the pizza to go. The lady at the counter who took our order was helpful and told us our choice of pizza was a good one. They told us it would take twenty-five minutes for our pizza to come. We went back to our cabin for a few minutes, then we headed back out to get our pizza. We ordered a large pizza which included twelve slices, the perfect size for a family of four. The pizza was topped to the edge and full of toppings! The sauce was seasoned to perfection, and the crust was airy and paired with the ranch we dipped it in. It is a delicious place to stop and get dinner when you visit Lake Almanor.
Brian M.
Best Place To Eat On The Mountain !!! Highly recommend this place for lunch or dinner anytime you're Hungry!!
Michelle G.
There is nothing better then walking into a place and being greeted by hello's and smile's. Our waitress was amazing fast and patient with our group! Food was excellent drinks where made just right. Thank you all for the amazing experience will definitely make it out many more times!!!! Five star all around